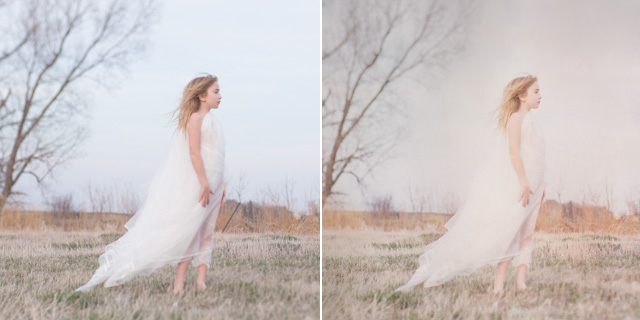 I have always loved playing with textures. Textures are a tool box of resources for taking your images in new directions. We all love a nice, clean edit, but sometimes it is fun to try new things and the Escapism Textures really help me to create dreamy, pastel images. I love to blur the line between photo realism and painting in my images, and the Escapism Textures help me to do that. They help to fill blank areas with interest while creating new tones within the frame. Infinite looks can be created by using different blend modes, layering multiple textures, and using layer masks.
Caroline Jensen, Minnesota
CM Mentor | CMU Instructor
website | blog | facebook | pinterest | instagram | ask a pro
Minnesota wife and homeschooling mother of four, Caroline explains her photography which began in 2008 with her first DSLR as "ever evolving, but I have a special love for emotive black and white imagery as well as colorful landscapes and macros that are alive with colors and textures. My newest love is film and alternative process photography." Her gear consists of a Canon 5d mark II, an assortment of prime lenses including a lensbaby and attachments, a Canon Rebel Film camera, and some Holgas. Caroline is the instructor for two of CMU's newest workshops, Shooting 304: The Art of Observation and Processing 202: Communicating with Color and Light.  Photography may be Caroline's passion but she is also a beekeeper, gardner, addicted to salsa and lime, dark chocolate, and loves traveling in her Airstream with her family.
Want to learn more creative processing techniques from Caroline?  Click on the banner below to read more about her upcoming workshop for Lightroom!