You love hearing how other photographers got to where they are today and this week we have another inspirational photography journey here for you from one of our CMpros, the incredibly talented Megan Dill!
my photography journey | megan dill

My photography journey began in late 2007 when I first picked up a DSLR.  I shot in full auto with my kit lens and a nifty fifty for a little over a year before enrolling in an evening course at a local community college to learn how to shoot in manual mode.  Inspired by several "momtographer" blogs, I was eager to capture my future family in a similar fashion.  In late 2009 my husband and I were blessed with a son, and I enthusiastically set on documenting his life utilizing my limited skills.
Almost two years later in September 2011, I joined Clickin Moms after I stumbled upon a code for a free, week-long trial on a favorite blog.  I had followed the CMblog intermittently for a couple of years, but had never really given thought to joining the forums.  Earlier in the year I had upgraded my Canon Rebel xTi to a 5d Mark II, but had become stagnant in my photography journey and really needed a push.  I had limited knowledge of how to harness light and my processing skills were limited to applying presets and running actions at full opacity.  I shot in manual mode but didn't always choose the appropriate settings and knew almost nothing about metering.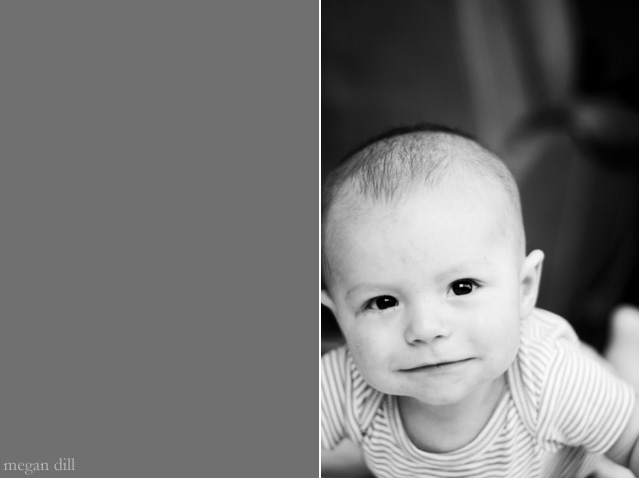 It didn't take long for me to discover that Clickin Moms was the perfect place to hone my skills, and I signed up for a year-long membership several days into my free trial.  Very soon after I got the "business bug" and began preparations to open my doors for portfolio building sessions early the following year.  I also enrolled in Lisa Harrison's Photoshop Fundamentals for Photographers and Intermediate Photoshop for Photographers, which I took consecutively to improve my Photoshop skills.
Eager to create the caliber of images that I saw in the alumni shares on the forums, I then signed up for the March 2012 run of Sarah Wilkerson's Composition and Creativity.  It was amazing, and so were my classmates!  My photography changed after this inspiring course, and to this day I think about the materials often when picking up my camera.
A couple of months later, my mom died suddenly and unexpectedly. Grief-stricken and in complete shock, I kept busy with my part-time photography business when not at my day job.  However, I was miserable doing so.  I loathed editing sessions and was uninspired creating obligatory client shots, and wanted to create meaningful art that spoke to me.  At this time I started exploring self-portraits as a way to illustrate my heartache, and embarked on a personal project.
As therapy, I treated myself to another CM course, Megan Cieloha's Mastering Natural Light Indoors, and also enrolled in Meg Bitton's online Essence workshop.  In the midst of these two workshops I engaged in an empowering portfolio review with CJ Nicolai via Skype.  She was instrumental in pointing out both strengths and weaknesses in my portfolio, and recommended several artists and photographers to study.  I was hooked.
Encouraged by the work I was creating but feeling emotionally drained, I decided to stop accepting clients and enrolled in Sarah Wilkerson's Elements of Design.  This course really pushed me to another level.  Halfway through the course I applied for CMpro and got accepted.  It was my secret goal to make CMpro within a year of joining Clickin Moms—getting in was such a thrill and honor!
In the fall I took CMU's Finding Your Style.  This class was eye-opening for me since I began to understand why I am drawn to certain photographic elements.  It gave me more self-awareness.
In 2013 I made two primary goals: to learn how to develop black and white film at home and to enter several juried shows.  After much trepidation I recently developed my first roll in my basement, and was very honored to be accepted into all three shows I entered in the first half of the year!
And that brings us to the present.  I'm currently working on another self-portrait personal project, this one unrelated to the one I completed after my mom's death.  I have developed an interest in their therapeutic power following harrowing life experiences.
I consider myself to be at the beginning of my photography journey, and am excited about the ride ahead with this fabulous, nurturing community of photographers.  I am so proud to be a member of Clickin Moms, and incredibly grateful for all of the wonderful friendships I have developed along the way!
Megan Dill, New York
CM Mentor
website | blog | facebook | pinterest | instagram | ask a pro
While shooting with her Canon 5d mark III and a few prime lenses, Megan prefers natural, low light to capture simple, emotive, and mysterious photographs which is reflective of her introverted personality. She got started in photography in 2007 while she was wrapping up a graduate degree prior to starting a family which now includes her husband and one son. Cooking, baking, and making her own soap are a few of the things Megan enjoys along with silliness, goat cheese, and quirky documentary films. Megan also has an undergraduate degree in Atmospheric Science and used to be employed as a meteorologist which explains her desire to go storm chasing with her camera in tow. Unfortunately, the thunderstorms where she lives in New York are not too exciting.