Lock up your wallets because we've got a fun, and tempting, new series for you to get to know the CMpros a little better! What better way to learn about them than to ask them what their favorite things are, photography related or not? Next up is Ariana Falerni sharing what she loves!
ariana falerni's favorite things
1. Canon 70-200 2.8 v II IS: This lens totally defined my style. It was the missing piece that I didn't even know was missing until I found it.   The combination of creamy bokeh at the 200 end and the incredible sharpness is total perfection!  If you ever see an image taken by me outdoors, odds are it was taken with this lens.  I should just have that disclaimer on my website!
2. NPR, or more specifically This American Life, the Moth Radio Hour and Fresh Air: If I was stranded on a desert island, I would live the remainder of my days a happy woman as long as I had these "slice of life" shows to keep me entertained.  I guess you could say that I am a radio documentary junkie.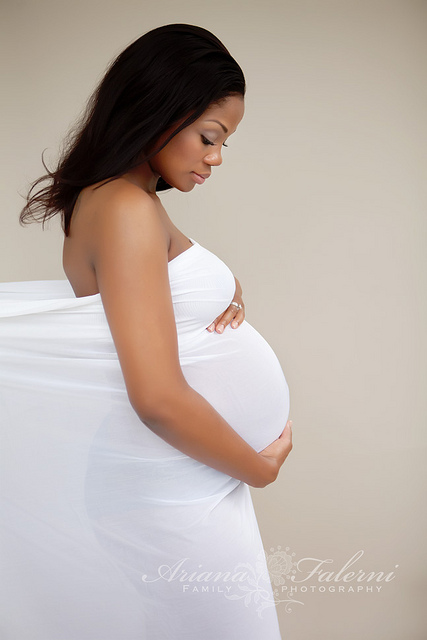 3. Portraiture: Not only does portraiture add that flawless finish to skin that makes our clients look amazing, but I find that it also adds an overall polished professional look that really puts the perfect finishing touch on an image so I use it on everything.  Now if only real life came with a portraiture filter!
4. Our Keurig:  I used to be a coffee snob, so much so that I used to bring my own French press to my office day job years ago.  So when my husband decided he wanted a Keurig for Christmas one year I totally turned up my nose at the idea… but then, the combination of the Newman's Organic K-Cups and convenience totally won me over.  In fact, we have been known to travel with our Keurig on more than one occasion!
5. My iPad: Of course I use it with my own Shoot & Sell app and for watching movies, browsing the web, etc.   But I also love that there is an app for anything.  You want to create a font out of your own handwriting? There's an app for that.  Need to keep track of your baby's feeding/changing/sleep schedule? There's an app for that too.  It's just such an amazing tool, I couldn't live without it!
6.  Organic Bloom Frames: I love offering them to my clients, and they love them too, but I'm talking about the ones hanging in my own home!   They add so much style to a room, like this one of my son Jasper in the bath hanging above the claw-foot tub – it makes me smile every single time I see it.   I also have like 10 of them hanging in Sasha & Willow's nursery ( I jokingly call it the OB shrine ) but the centerpiece is this 16×24 twin double stack above their changing table.   It makes the whole room!
7. H&H Color lab: You've probably heard me evangelizing about any number of H&H products at some point over in the forums, but I specifically have a mad love affair with their pearl press and pearl prints.  So much so that I actually use pearl paper even for my proofs during my in person sales sessions!  Pearl gives my images a gorgeous extra dimension, and it makes skin look so amazing.  It doesn't hurt that even blown skies look fantastic on pearl.  I'm also a big fan of their fabric cover, photo and canvas covered albums. I use them for all my session albums and the quality and turn-around time can't be beat.
8. Astrology: Not the sun sign "all libras will experience xyz this month" (Although Susan Miller's monthly forecasts are actually amazingly accurate!) but the type of astrology that is based on the exact moment and place you were born.  The first time I had my chart read I was 13 and I kid you not she told me pretty much everything that would ever happen in my life, INCLUDING that I would have a career in photography/film.  If you know your exact time of birth and have never had your birth chart cast, check out astro.com where they have free charts and basic interpretations. I guarantee it will be an interesting read!

Cheesy images from the 90's alert!
9. Singing/Songwriting: In my 20s, I had a brief career as a performing songwriter. Sadly this is something that I no longer have the time for given my other commitments,  but I had to include it here because it was and always will be such a huge part of me, even if it's not something I can actively pursue at this time.  I do hope that I will be able to return to it someday in some capacity, even if it's only to record for posterity some of the many songs I wrote after I stopped recording!
10. Etsy: Is that too obvious? Yeah, I mean what photographer DOESN'T love Etsy?  It's just the most amazing resource for well, pretty much anything!  I got EVERY item from Etsy for this set up for my girl's first birthday shoot, from the paper flower garland to the painted crates and even the silver tea service!  The only things that weren't from Etsy are the headbands that my mother designed and the dresses which are from Zulily. Oh boy, don't get me started on Zulily… Can I have an 11th item?
Ariana Falerni, New Jersey
CMpro
website | facebook | ask a pro
Ariana Falerni has been passionate about taking photographs since her parents gave her an olympus OMPC SLR for her 13th birthday. For those of you not young enough to remember, those were the days before digital – when you had to pay for every roll of film and had no idea how the image would look until after you got the prints back.  During her early twenties she became immersed in the New York City music scene as a singer songwriter and often photographed her friends and their bands for album covers and press materials.  But it was the birth of her son in 2008 that reignited her love for photography and for capturing the  precious and fleeting moments of family life.