At ClickinMoms we are so thrilled when we see our members learn, grow and excel at their craft.  It is so amazing and inspiring to watch and we're thankful to be along for the ride!
We started our "My Photography Journey" series a few months ago and our members have loved seeing how their peers have grown in their work.  Today we have one of our amazing CMpros, Elle Walker.    Thank you so much for sharing  with us, Elle!  We can't wait to see what the future has in store for you!
my photography journey | elle walker
Photography has always been a way of life for me. I remember even as a little girl wanting to capture every detail of every occasion, trying to make sure it was never forgotten.  When my sister and I were in primary school, I would bribe her and her friends to model for me, using our old trampoline as a 'black backdrop', and talking them into ridiculous looking poses.  My Pop was also a very keen photographer, and spent many hours with me as a teenager, teaching me how to use his beloved Canon AE-1, and providing plenty of inspiration during our family slide show nights.
I received my first SLR for my 18th birthday (a gift from my now husband), and I took it everywhere, but it wasn't until sometime after the birth of my first child that I began to take it more seriously. I remember snapping away all the time, trying to savour all those little fragments of his childhood, but being disappointed with my results, as I couldn't seem to capture anything as I was seeing it.  In August of 2010, I signed up my Mum, my Aunty and myself for a one day 'Love Your Camera' workshop, in the city, and after our 8 hour round trip we returned home excited to tackle our camera's in manual mode.
Two short months later, eager to learn more, I stumbled across what quickly became my online 'home' in the form of ClickinMoms (I think this might be the time to confess I have since developed a slight addiction to CM, especially it's fabulous workshops).  I eagerly signed up for the Shooting 101 workshop, with the amazing Lynne Rigby, who patiently helped me to fill in the gaps and enabled me to shoot confidently in manual. From there it was Shooting 201, which helped me to tackle outdoor lighting, and converted me to both Lightroom and RAW – two of my happiest discoveries.  I quickly learned that processing was not something that came easily to me, so I calibrated my monitor and with the help of Lynne's Lightroom 101 workshop, and Lisa Harrison's Photoshop 101 workshop – I was on my way to having an organised system for my photos, and a processing workflow that suited my style.
Late 2011, I was fortunate enough to secure a place in Sarah Wilkerson's Shooting 301: Composition and Creativity workshop.  This class was a big turning point for me, compositionally, and so much more. It helped me to really slow down and shoot with purpose, and gave me the confidence I needed to shoot for me. Many of my all time favourite photographs were taking during those five weeks, and I still re-visit the course materials and apply much of what we learned every. single. day.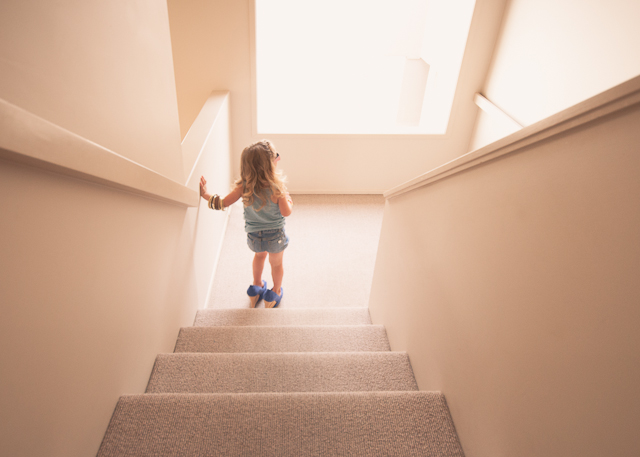 It was during Sarah's class that I discovered my love for dramatic light, so when super sweet mentor (and natural light guru), Megan Cieloha, announced her brand new Natural Light 201 workshop – I was in! Megan's class only reinforced my love for natural light, and with her help and guidance I was able to create some of my favourite images to date, and discover new and wonderful light within my home.
A little over a year after joining CM, I was ecstatic to be accepted into CMPro – amongst so many photographers I had come to admire. I signed up for the Daily Project and although initially I was a little unsure that I would be able to keep up, I am thankful now that I did – especially for the motivation, support and inspiration that come with the project. Shooting daily has had such a positive impact on my work, and even though some days are harder than others, I can't wait to look back at the end of a year and have this collection to remind me of what was.
I am so grateful to have discovered CM when I did, and can only imagine how frustrated I would still be today if it wasn't for all the fabulous information and advice received both on the boards, and within the workshops.
Photography has allowed me a creative outlet, and nothing makes me happier than being able to capture images of my children that are just so 'them'.  I am loving every step of this journey, and making so many wonderful friends along the way!
Thank you for sharing your story with us Elle!  Watching you grow as a photographer has been an inspiration to all of us!
WINNR UPDATE – It's a Contest!
Congratulations to Nolwenn who is the random winner of an eLearning product from the CMstore!  To claim your prize please contact me at april@clickinmoms.com.
Are you a beginner, advanced,  or somewhere in the middle of the road?  Tell us where you're at in your photography journey in the comments below.  One lucky winner will win an eLearning product of their choice from the CMstore ($25 value).  You have until next Wednesday, June 6th at 12pm EST to let us know below and then we will update this post with the chosen random winner!
Elle Walker, Australia
CMpro
website | facebook | pinterest | ask a pro
An Aussie Mum of two, Elle enjoys the simple things in life. When she's not chasing her children around with her Nikon D90, she enjoys camping, cricket, good coffee, wakeboarding, and spending time with her family. Elle loves natural light photography, and has a special interest in capturing those 'everyday' moments in her children's lives. Also a self confessed day-dreamer, Elle's ideal shoot would preferably combine her loves for early mornings, horses, and her children.