I would say most photographers are creative people by nature. There are many different outlets for creativity to bloom, I have chosen my iPhone. Through photography my eyes have been forever changed to seeing light, colors, and composition; it has just become a part of who I am.  My mind is constantly setting up a scene, noticing the light while I'm watching movies or TV!  Carrying around my big camera became heavy to pack around daily. My boys were definitely getting tired of it and it was taking away from the spontaneity of seeing something beautiful that I wanted to quickly capture. I was getting wrapped up in the technical aspects and losing the creativity behind the image, not to mention having to upload files, make edits, and then maybe have the time and energy to post and share. This detailed process was preventing me from picking up my camera to capture the little moments that make up our everyday. Taking pictures with my iPhone has given me a sense of freedom;  I'm a storyteller and a collector of details. Sharing moments from my everyday has become a part of my routine.  Taking a few minutes a day to stretch my creativity is fun, and dare I say a stress reliever?
"If you think gear makes the photography, then you're probably not a very creative artist to begin with"
- John Keatley
How to get started with your iPhoneography!
Join a 365 photo challenge with your phone. I love following CMglimpse on Instagram. Each week a new list of daily photo prompts are posted. Follow along and I promise you will be inspired by the images that are shared. Challenge yourself to be creative and take the picture each day. Think about what the daily word means to you. Create an image that translates that word figuratively, or literally.  Use your storytelling skills. Push yourself to create an image that wasn't your first idea.  My favorite subjects to capture are my children; I try to involve them in the daily challenge. My 7 year old enjoys thinking up what the daily word means to him. By asking them to help out or giving them a little control I'm sure your little models will be happy to lend a hand. Some of my best images have occurred because I involved my boys. Their unexpected expressions or actions can make the shot; I like to call these "happy accidents". I also love composing still life images because my inner stylist gets to play. The white table in our kitchen has become my background of choice.  Depending upon the time of day the light changes how it spills across the table, colors pop from the plain background and it's easy to find different perspectives. I can shoot from straight above or sit the phone down on the table to get more depth of field. You can try moving the phone away from the subject or move it closer; notice how the composition changes, which appeals to you?  Adding another element to the image that compliments the color or contrasts the texture.  When shooting outside with your phone, observe your natural surroundings.  Lay on the ground to include foreground in the composition. Frame your subject within the architecture of a building, or a cool mural.  What about a little motion blur?  Purposeful blur or images that are slightly out of focus can be beautiful.  Experiment and have fun!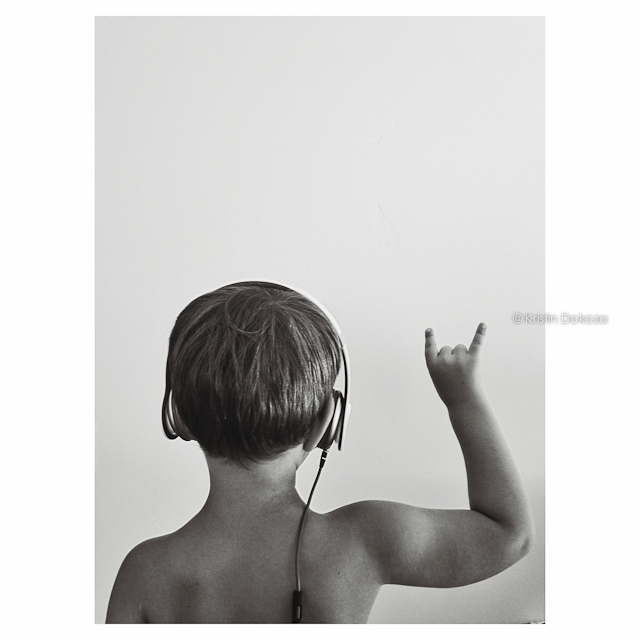 My number one piece of advice is to look for light. Good light makes the image with your DSLR; it is no different with your camera phone. My obsession with light has only become stronger by using my iPhone.  That little flare of light that catches your eye, those golden colors that appear during "magic hour"; the phone is so easily accessible to capture these details.  Incorporate shadows, use lines of light to lead your viewer to the subject and of course have fun with sun flares!
I am not a big fan of selfies, but with that said, I encourage you to get in the frame! TimerCam is very user friendly, and it's free. There are time intervals of 5,10, 15 or 30 seconds.  I recommend selecting at least 10 or 15 seconds to allow your camera to grab focus on you.  It's a fun app to play with, and you will have proof that you were there too.
One of the most fun accessories for your camera phone is the Olloclip.  With this lens you can take images with the effect of a fish eye, wide angle, and macro lens.  The details you can capture with the macro lens, and a steady hand are amazing.  I also like to use the macro lens to create out of focus images.  Instead of getting up close to capture the smallest of details, you can pull just far enough away from the subject to see the form.  By using the lens this way you can also achieve some pretty awesome bokeh.
Instant Gratification.. the two minute edit.
The draw of iPhoneography for me is the instant gratification.  Here is my step by step process from taking the image, to a final edit:
I always take the image with the camera phone function. The image is then opened in the app VSCO.  My most commonly used filter is F2.  By using the slider you can strengthen the filter from 1-12.  I usually have to straighten my images, which can also be done in VSCO.  I'm a sucker for lines, and they need to be straight.  Depending on the image I will add warmth, or take the contrast down -2.  If I still feel like my image could use a little more attention,  I will use the app Snapseed.  Here you can selectively brighten or darken, add saturation to specific areas of the image vs. the entire image.  I also think it's fun to play with the tilt shift filter.  It gives the image a fun look, and it helps keep my dream alive of maybe someday owning a tilt shift lens!  The app Pic Tap Go has many different filters to play with as well.  This app seems to be the most user friendly.  You can add filters on top of each other and again use the slider to lessen or strengthen the filters effect on the image.  This app saves your most used filters, and lets you create your own "recipe" for the type of look you want on your images.  I know I'm not alone with hating the IG crop.  All of my images get opened in Squaready.  This app preserves your original crop so that you don't loose any of the details in the composition.
Inspiration is everywhere!  You just have to look.  Creating art daily with the iPhone is fun and the ease of capturing a moment when inspiration hits you is addictive.  Remember, the best camera is the one you have with you.  Your vision remains the same, just the tools have changed.
Kristin Dokoza, California
CMpro
website | instagram
Kristin Dokoza is a child and family photographer in Burlingame, Ca who loves to capture unique light and images filled with emotion.  One of her favorite places to spend time is the beach with her two boys and husband. You could easily bump into her at Anthropologie, Starbucks or Target.  She admittedly spends too much time on Pinterest.
Thank you Kristin for sharing your iPhoneography knowledge which would come in super handy at this year's ClickinWalk! Would you like to participate in this years walk? Find a location near you and sign up today here! And thank you to our incredibly generous sponsors below who are offering up over $6,000 in prizes!