The content aware fill tool in Photoshop is a very sophisticated yet very simple to use tool that has saved me countless hours of time in post production. It was new to Photoshop CS5, so if you're using CS5 or CS6 and you don't already use it, prepare to be floored!
Like it's name suggests, the content aware fill tool fills in a selected area using a complex algorithm of the pixels surrounding it to remove the unwanted area. So, if you have better things to do with your time than cloning for an hour, this amazing tool can do it for you!
1.  Choose an image with an unwanted object or an area that you'd prefer looked like it's surrounding. Here, I've chosen an image where my background wasn't wide enough and you can see the edges of the paper on either side of the image.
2.  After opening it in Photoshop, duplicate the layer by dragging the background layer and releasing it over the "create a new layer" icon at the bottom of the layers panel.
3.  Choose the lasso tool and select the area that you want to work on. I've selected the left side because that's the side I want to tackle first.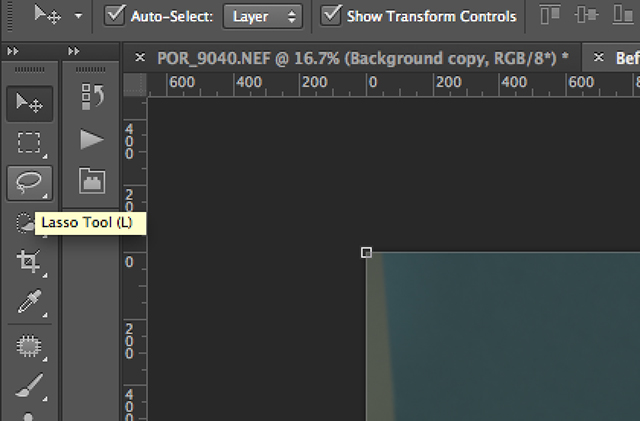 4.  Once you have your selection, click Edit > Fill. Then select "content aware" from the drop down menu. Click "ok."
5.  Now sit and watch the magic happen. This was my magic.
6.  Now repeat steps 3-5 on any other area in your image you'd like to remove. Here, I've targeted the right side.
Here is the before and the after, using just the Content Aware Fill Tool. Now I can go ahead and edit the rest of the image as I please. :)
Now, the tool is not perfect. Remember, it's still a computer using an algorithm, so you are going to need to play around, see where it works for you and where it doesn't. You may have to use it a few times in the same area to get the effect you want, or sometimes you'll have to supplement with good ol' cloning or patching, but add it to your list of favorite Photoshop tools, and it is sure to shave a significant amount of time off of your editing hours.
This is a great way to get rid of random background photobombs in outdoor photos, like a runner in the background, or a random tree in a field. Play around with different types of images, and see what this tool can do, I'm pretty sure you'll fall in love!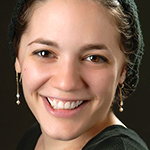 Frayda Breitowitz, Maryland
CMpro
website | blog | facebook | ask a pro
Art being her first love, Frayda views photography and digital art as, "No different from a painting on canvas, just without the mess." She owns and manages FeeBee Photography, a boutique newborn portrait studio located in Columbia, MD which is a half hour commute from her home in Baltimore that she shares with her husband and two young daughters. With minimal use of props and tasteful pops of color, her style is simple and natural, always keeping the focus on the subject and the emotion captured in the image. Frayda's happiest moments are shared between providing moms with, "The ability to hold onto the precious newborn time forever," and, "Being present and living in the moment with my family, without whom, I would have nothing."