She's well known around CM for creating breathtaking black and white images.  Today CMmentor, Emma Wood is showing us how she works some of her magic using the gradient map in Photoshop.  If you follow her tutorial make sure to come back and share your image with us in the comments!
creating contrast using the gradient map in photoshop
by Emma Wood
Converting images using the gradient map tool in Photoshop is the first thing that I do when I want to convert an image to black and white. The Gradient Map is a really handy tool that not only converts your image from colour to black and white but also one that allows you to create contrast even before you add any layers.  I thought I'd show you how I use it.
Here I have my SOOC shot, all I have done is adjust my white balance in Lightroom before taking the image into Photoshop.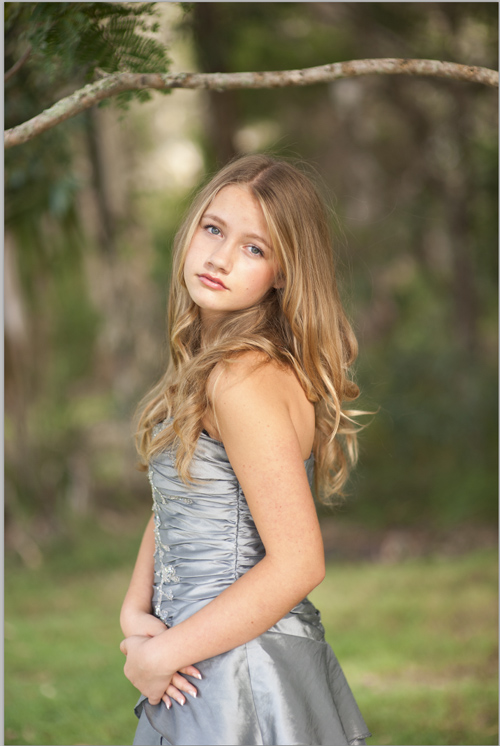 I click on the 'create new fill or adjustment layer' which is below my thumbnail.  It's a round circle, half black and half white.  I then choose the gradient map option.
Here is the image with just the gradient map conversion, and no tweaks.
When I double click on the actual gradient layer, it will bring up the panel you can see below it.  I can play with the smoothness (where it says 100) but I just keep it as high as it goes, since it gives me maximum contrast at 100.   Increasing the contrast within the gradient map can also be achieved by playing with the sliders.  The pointers on the left control the darks and shadows on my black and white image.  If I slide it inwards it will increase the darks.  The pointers on the right control the highlights, the more I slide them in, the brighter they become.  And the middle pointer controls the mid tones of my image. If I want to increase the brightness of my mid tones, I just slide towards the left, and if I want my mid-tones darker, I slide towards the right.
So while this isn't a perfect black and white conversion I think it's a great start and you can see that already I've produced some nice contrast to the otherwise bland gradient map conversion that I began with.
Next, just to make the background a little darker and add extra tonal contrast, I add a curves layer and click on the multiply option in the top left hand corner.  This makes the whole image darker and from there I  bring the brightness back onto her hair and skin by masking off the layer with a soft black brush.
I finish my edit off by cloning out the distractions, cropping and adding a curves level with an s-bend.
And my final edit and SOOC side by side: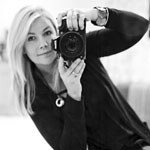 Emma Wood, Australia
CM Mentor
Website | Facebook | Twitter | Pinterest | Mentoring | Ask a Pro
Although she's British, Emma currently resides in Australia with her RAAF pilot husband and their 7 crazy kids.  She loves any chance she gets to spend some one on one time with her children, watching a movie with her husband, or getting out and about and exploring new places.  Emma starts her day with a Latte and can't live without her earl grey tea, camera, iPhone, iMac, her hair straightener, and miso soup.  Despite just recently, within the past few years, discovering photography as a means to document her children's lives, she has always had a love for photography, "particularly black and white which stems from my love of black and white films when I was a child."  Her passion is black and white photography, often described as moody and earthy, and bringing out beauty from the most simple concepts.  Emma arms herself with a Nikon D700, a variety of prime lenses, and a Lensbaby.