by Leah Cook
Have you discovered the wonderful world of Instagram and the fun new challenge of CMglimpse?  It's a fabulous way to get a peek inside all of our members' lives!  The great thing about CMglimpse is that the 'theme' of the day is set, so you don't even have to decide about what to shoot…just find a way to post what you can, however creative or straightforward it might be.  Shooting daily with a 'big camera' can sometimes be a daunting task, but thankfully we almost always have our phones on us to capture everyday moments.
Enjoy these images from some of our faithful CMglimpse posters!!
freckledmommy "hallway in your house":
hellomisha "your wedding rings":
cjlessie "sunset":
manicmotherphotography "your shoes":
karoeder "curtains in your house":
leah_cook "your child's funny face":
jaimeprofeta "your shadow":
jsingleton1970 "your favorite way to relax":
sarcar04 "something red":
squishyprints "moon":
Mandaleeni "your favorite drink":
MeganDill "a faucet in your house":
manicmotherphotography "your handwriting":
We hope you'll join in the fun on Instagram!!  Every week, find our daily glimpse list on our @clickinmoms  Instagram account, in the CMpost, or on the CMglimpse website and then simply tag your images #cmglimpse and you're set.  It's fun and everyone's invited!!  Are you participating in CMglimpse?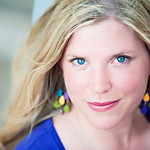 Leah Cook, Texas
CM Mentor
Website | Blog | Facebook | Pinterest | Mentoring | Ask a Pro
Leah has always had an interest in photography and art but that interest increased when her dad, who has a great eye for photography, gave her her first digital camera.  That interest skyrocketed after she quit teaching when her first son was born.  When asked about her style Leah says, "my style definitely has a mix of lifestyle + classic elements…I hope to keep things modern but still timeless and I love adding a sense of humor!  It took me a while to figure out what I loved and I think that's part of my style…being all over the place and loving lots of different 'types' of photography."  Her style has continued to evolve, especially after the birth of her second son and photographing and posing him daily gave her a great amount of experience and knowledge.  Leah currently uses a Canon 5d mark ii and a variety of lenses.  She shares a home in Dallas with her husband, two sons, and two dogs.  Spending time playing in the yard, taking a long walk, watching a good game, or eating a yummy meal with her family is the recipe for a good day in Leah's world.  She also loves her iMac, iPhone, the DVR, goldfish crackers, wine, dark chocolate, and ranch dressing.