by Alicia Gould
I still remember my first complimentary newborn session I did for my portfolio 5 years ago.  I immediately fell in love and wanted to do more! I quickly learned that each baby was so different and each session had its own challenges.  I noticed with this journey (newborn), more so than with the other areas of my work, there was such a steep learning curve.  For every step forward I took, it felt like I took two back.  There were moments I didn't want to do it anymore, it was too much work and the sessions were way too unpredictable.
Over the past 5 years, I have grown as a newborn photographer and bring all of that to my new newborn photography workshop. When I started, I lacked the confidence and experience needed to be a great newborn photographer. Working with brand new babies is scary enough, add to that posing them and soothing them as the parents stand over you ready to step in whenever they cry. It takes a lot of practice and patience to be able to take in the ENTIRE frame before you snap the shot.  I'm hoping you will learn from some of my mistakes and I can help you take your posing to a new level.
The workshop takes a comprehensive approach to photographing newborns.  Learn how to find the light, soothe babies to sleep, transition poses and work with the whole family.  I even include a flow diagram of my posing workflow!
Instructional videos are included so you can see how I pose and soothe a newborn and how I work with siblings and families: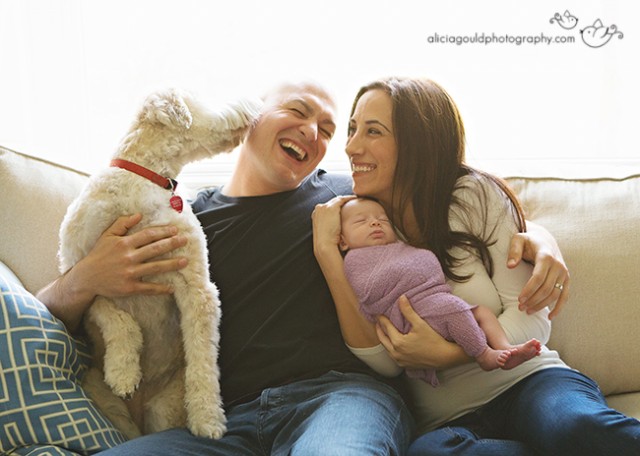 Do you need an actual newborn during the course? Technically… no, you don't.  The workshop was written keeping in mind that some photographers may just be starting out with their newborn journey or may not be in business and have newborn models readily available.  Hands on practice is the best way to learn though, so during the welcome week, we will talk about how to create model calls and choose dolls for posing.  Week 2 is when we focus on newborn posing so it would be ideal to have a model that week.  You will have flexibility in submitting your weekly assignment in case you have access to a newborn during week 1 or 4 and other options for assignments that week if you won't have a newborn during the entire time the course runs.
What else do you get during the workshop?  How about a maternity posing guide and editing videos showing how I work through a set of images that you will choose! I will also be editing some of your images. You will also get editing videos showing how I create composites in Photoshop.
The workshop also features the work of other professional newborn photographers who rock lifestyle, births, studio lights, macro, props and natural light.  You'll be able to get inside their heads, learn how they approach their sessions, what gear they use, how they set up and see a full client gallery.

*image courtesy Jenni Jones

*image courtesy Sara Blanco

*image courtesy Lacey Meyers

*image courtesy Amber Scruggs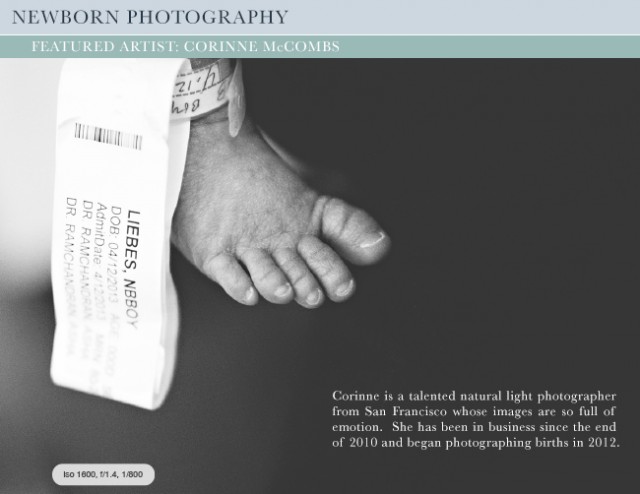 *image courtesy Corinne McCombs
Alicia Gould, New Jersey
CM Mentor | CMU Instructor
website | blog | facebook | pinterest | instagram | ask a pro
Instructor of CMU's newborn photography workshop, Alicia is a Canon photographer shooting with a 5d mark III and various lenses who resides in New Jersey with her husband, two children, and two pugs. While she's always loved photography, she didn't start her business until 5 years ago after the sudden passing of her father who inspired her. Specializing in newborn and children photography works perfectly for Alicia as she has been known as "the best tickler ever" and very patient. She also loves food, can't resist a cold Pepsi or Slurpee, and goofing off with her kids. At 5'0" she is the shortest of the CMteam members.
Are you interested in Alicia's newborn workshop?  Click on the banner below to learn more and sign up!