Like many of you, when I started my journey into photography, my favorite subjects to shoot were my two daughters. They were young and I wanted to capture as many memories as possible. As time passed by,
I still found joy in photographing them, but I felt myself succumbing to the pressures of getting it just right in camera. I felt overwhelmed with all the rules of photography. I would hear things like the skin tones are off, they are too centered, and you missed focus. So I worked on all of these skills and what happened was my photography got better, but my passion started to dwindle. I was no longer just taking a shot to capture the memories. I was worried about the backgrounds, if my girls were wearing the best outfit, if they were smiling just right and lastly if they had a good attitude during the shoot. However, what I had in mind and what they had in mind was very different. They were not always up for mom's impromptu photo shoots and each and every one was ending in frustration. They were tired of hearing "just one more shot", as they knew that always meant many more were to follow.
When I started macro photography, I felt a sense of freedom. I no longer had to have the perfect shot of my daughters or any person for that matter. I could let go of some of the traditional rules and focus more on seeing the beauty of the things around me. My subjects, for the most part were cooperative. I mean, come on, a flower does not talk back or refuse to smile. Now I am not saying there were no challenges at all. Macro photography has plenty. If you have ever tried to photograph a moving insect you know it can be as frustrating as photographing a screaming newborn or a crawling toddler. I just find that even though there are challenges, they are relaxing and even a bit therapeutic to overcome. Macro photography is a great creative outlet for me. I can capture the beauty around me on my terms. To me, macro photography does not have a right or wrong image. It is more about using your creativity to bring out the details of your subject and showcase them in the most eye pleasing way you can. Some people will love your art, others will not. That is OK with me, as it is how I see the things around me!!
Come closer and broaden your creativity with the macro lens you have yet to master.   Change the rules, find your focus and discover the details in the things you find closest to you.
Then you will begin to turn your everyday objects into art!
Week One – macro defined, how aperture works, depth of field, lens choices, finding the details in a scene.
Week Two – Exploring your subject, selective focus, tips for shooting flowers, using a theme for creative inspiration.
Week Three – Focal Stacking: focal stacking technique, focal stacking vs. shallow depth of field.
Week Four – Adding the finishing touches:  basic compositions, editing, cropping tips, removing distracting elements, fixing backgrounds, cloning, adding textures, color or black and white?
Teaching Assistants for this course are the very talented Lacey Meyers, Megan Moore and Kara Roberts. I hope you will join us!!
Interested in the course?  Learn more and sign up for the macro photography workshop here!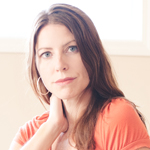 Monica Wilkinson, Washington
Director of Retail Sales, CMU Instructor
Website | Blog | Facebook | Twitter | Pinterest | Mentoring | Ask a Pro
Armed with a Nikon D700, several Nikkor primes and the Tamron 28-75, Monica focuses on children and newborn portraiture in the Seattle, Washington area, despite her disdain for the rain. She also has a love for macro photography and is the instructor of CMU's Intro to Macro photography workshop. And although Monica is a Mac girl, she is madly in love with her Microsoft employed husband, their two young daughters and the family's Maltipoo, Scout. She enjoys kickboxing, knitting and DIY crafts but would much rather spend her day off "laying on a hot, sunny beach reading a magazine while sipping a fruity beverage." When Monica stops by Starbucks, her OCD nature tends to surface and her resulting order is a Venti Passion Fruit Shaken Iced Tea Lemonade with 2 pumps classic syrup.