There's no doubt that our CMpros are busy.  They have families to care for, jobs to maintain, many have businesses to look after, and they all know how to take stunning photographs.  Have you ever wondered what a day looks like for one of the CMpros?  How do they manage their time?  When do they get it all done?  You loved Sara's 'A Day In The Life' post so much that we decided to make it a regular new series for you in which a couple CMpros per month will photograph their day and share it with you.  This month, Tracy Bradbury is sharing a day in her life in her own beautiful way.
a day in the life | tracy bradbury
Morning always starts off with a cup of tea – I just cant seem to function without this and the kids know not to disturb me till I've finished.
Then the post arrives, looks mostly like bills today!
Jacob is now up. It's the Easter holidays so no school for two weeks.
Jaiden is fed and dressed so he is now off playing with his toys.
Followed by looking at a book!

Which soon gets boring as the TV has his favorite program on.
The cats are relaxing as usual.
I take the opportunity to pop out into the garden and feed the birds.
Come back inside to find that Jaiden has been watching me (don't worry, Jacob was very close by)!
Jaiden climbing again, this time up onto my computer table!
While Jacob stands next to me, waiting for his friend to arrive.
Decide to make the most of the dry weather and go to the local play area with Jaiden – his favourite place.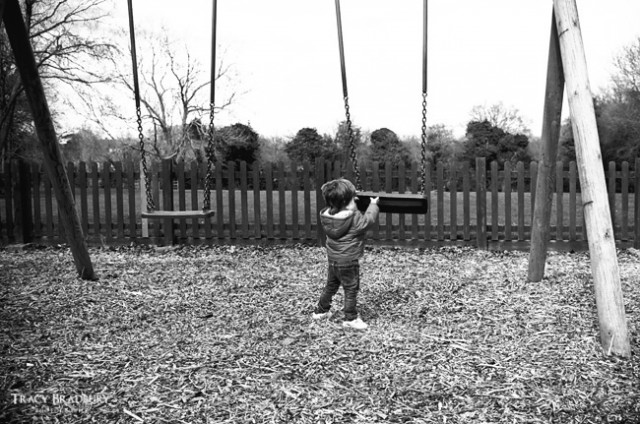 Get home just before Jacob arrives with a friend.
Jaiden is exhausted from all the running around so he has a nap.
This gives me the chance to do a bit of painting as I only moved in last year and am completely doing the house up slowly.
And some Clickin Moms catch up time.
Dinner time and I'm cheating tonight!
Followed by bath time.

Jaiden then goes to bed.
Which gives me a bit of "me time" before I go to sleep too.
Thank you, Tracy, for you sharing your beautiful day with us!
Tracy Bradbury, England
CMpro
website | facebook | ask a pro
Tracy lives in a tiny village in the UK, and is a SAHM bringing up 3 children.  She is a hobbyist enjoying documenting her family life as well as having a passion for macro photography, which she says "slows her down and relaxes her". She loves lattes, the smell of vanilla and the sound of the ocean. She presently shoots with a Nikon D3s with an assortment of lenses and a Lensbaby.