There's no doubt that our CMpros are busy.  They have families to care for, jobs to maintain, many have businesses to look after, and they all know how to take stunning photographs.  Have you ever wondered what a day looks like for one of the CMpros?  How do they manage their time?  When do they get it all done?  You loved Sara's 'A Day In The Life' post so much that we decided to make it a regular new series for you in which one CMpro per month will photograph their day and share it with you.  This month we're getting the chance to see what a day in Megan 'Max' Axelsson's life looks like as her and her family celebrate Midsommar!
a day in the life | megan axelsson
We started the day with fresh superhero apparel (always, always remember a clean cape). During the day we went to the park, worked on learning to ride bikes, practiced piano THREE times, and ate Saturday candy. There was herring and potatoes to be had by all. For dessert there was ice cream with strawberries and äggost. The sun finally went down enough that the kids decided to play in the water. Then we danced! We didn't have a real midsommarstång so we danced around our apple tree while singing små groderna. After getting our bellies full again, the kids called it a night and fell fast asleep (before they could even get into their pajamas!)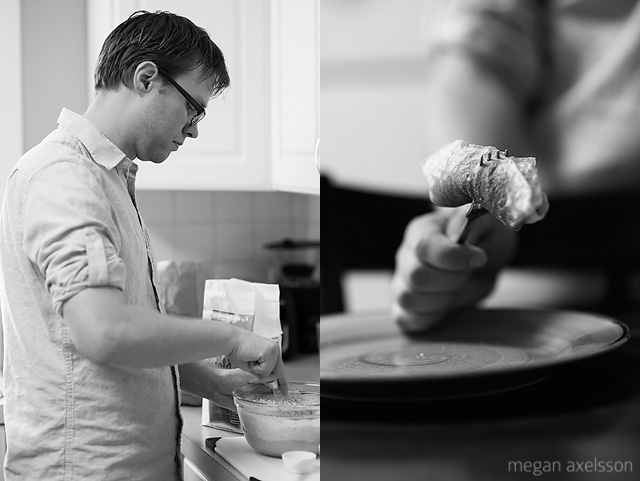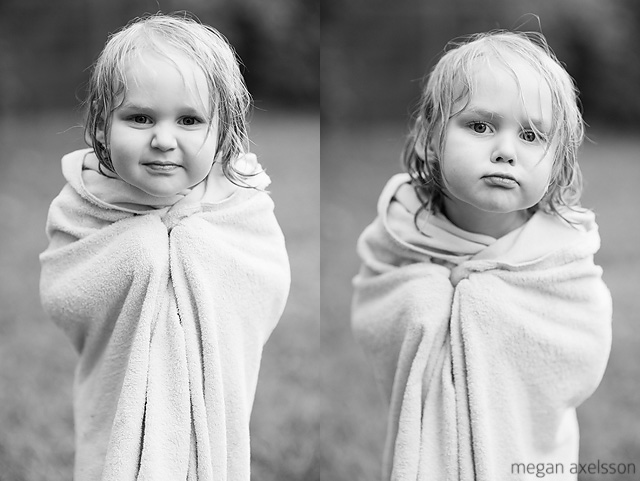 Thank you Max for sharing your beautiful day and images with us!  Have you ever photographed a day in your life?  Tell us about your experience and what you gained in the comments below!
Megan Axelsson, Kansas
CMpro
website | blog | facebook | twitter | ask a pro
I am a mom to 3. My days are spent chasing the kids and taking pictures. I'm a black and white photographer and I am obsessed with film. I am originally from Kansas City but moved to Sweden after graduating high school. After several years there we moved our family to the US. My passion for photography started in Sweden where I fell in love with photographing the landscape. My children are my inspiration. A day rarely goes by where I don't pick up the camera and capture something that's meaningful to me. My husband is my biggest fan. My favorite movies are Ghost Busters and The Goonies. Coke never Pepsi and comedies over dramas any day of the week.