Calling all bookworms!  Periodically the CMteam likes to get together and create a list of their favorite photography related books and this year we're bringing that list to you just in time to add to your Holiday wish list.  There are so many books that we've read and love but these are our most recent favorites!
EarthART: Colours of The Earth
This book contains a collection of photos taken from 20 years of travel across the globe by photographer and geologist Bernhard Edmaier. If you are fascinated by the Earth and the natural colors, shapes, patterns, and textures that can be seen from above, then this book is perfect for you. I have it sitting front and center on my coffee table because the cover image is so striking. Guests are drawn to flipping through and admiring each page.
Dorothea Lange
Dorothea Lange's life story and photography has always fascinated me. I really enjoy Dorothea Lange because it presents Lange's 55 most famous works chronologically. Lange is best known for her work capturing migrant workers during the Great Depression.
Visual Poetry: A Creative Guide for Making Engaging Digital Photographs
Chris Orwig uses poetry as an inspiration for image making. Learning that less in a frame can say so much more and focusing simply on the moment at hand are simply two of the many messages I came away with after completing this book.
This Modern Romance
If you want to get started in photographing couples and romance, this is the book for you!  It covers everything from marketing to branding to tips on capturing the love between two people.   Whether Stephanie is shooting film or digital, her work his stunning throughout this eye opening book.
Inspiration in Photography: Training your mind to make great art a habit
Brooke Shaden is a master storyteller and has a vision that many of us dream of.  What I love the most about her book is her encouragement to other photographers.  Not only does she share her story and her thoughts but she continually boots the morale of the reader and instills a confidence in your own creative vision.
Steal Like an Artist: 10 Things Nobody Told You About Being Creative
Quite possibly one of my favorite reads of the year!  Steal Like an Artist is full of encouragement and is one of the easiest books I've read (I think I read it in about an hour).  While I was quick to read it, I see myself continually coming back and re-reading the book again and studying each section in depth.  This is a wonderful book for those questioning their creative methods.
Your Child in Pictures
Me Ra Koh is an inspiration.  Her words alone will encourage you.  This book of hers is a fantastic resource for those brand new to photography and needing help choosing a camera to those with more experience needing tips for photographing their own children.
The Design Aglow Posing Guide for Family Portrait Photography
Full of not only great photography but numerous tips and advice for your family and children photo sessions, this book is full of ideas that you can interpret in your own way.  There are 100 ideas for your photos included that are super simple to read and understand.
The New Art of Photographing Nature
When it comes to photographing the outdoors, there is a lot going on which makes it easy to come away with a cluttered and confusing photograph.  However, this book shows you how to focus on your subject and isolate it from the rest of the elements in the frame.
A Beautiful Mess
Sometimes the simplest addition to a photo can add the most impact.  A Beautiful Mess offers 95 easy tips on incorporating unique elements and ideas on who or what to photograph.  This is a wonderful book to inspire some creativity into your current work.
Storms
Whether you're weather obsessed or not, this is a gorgeous photo book of severe weather across the United States, from lightning storms to tornadoes.  It may be just a simple coffee table book but it includes some of the most mesmerizing storm photography I have ever seen.
Fashion Photography 101
Lara is a brilliant photographer and her book allows us to look inside her head and grab her thoughts on everything from choosing a camera to lighting a subject to working with a team to actually shooting.  If you're favorite images come from magazines then this book will fill you with joy and inspiration.
Humans of New York
We've all seen and been inspired by the blog so why not be inspired by the book as well?  Brandon has a great gift in seeing the beautiful in people and capturing that in his photographs.  This is the perfect book to flip through on a quiet afternoon and for those of us who have never been, a wonderful glimpse at New York.
Pantone – The 20th Century in Color
Not only is this a beautiful coffee table book, it is informative too. The color schemes and images through the book are gorgeous. It will take you through the evolution of color throughout the past hundred years and their era's.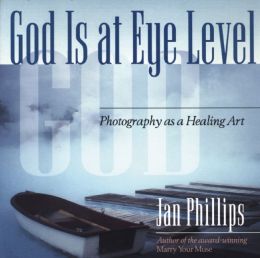 God is at Eye Level: Photography as a Healing Art
A non denominational, and really non-religious, look at how photography connects us both to our spirits and to those of our subjects. Packed with inspirational quotes and recommended exercises, this a book that you can both read and experience.
Blogging for Photographers: Explore your creativity & build your audience
Are you new to blogging?  Are you a current blogger but still unsure what you should be doing?  This is the book for you!  It's perfect for those wanting to understand blogging platforms, figuring out what to blog about, learning how to monetize from your blog, and finding inspiration.  Jolie's advice is easy to read and understand when discussing this confusing topic.
Photographer's SEO Book: The SEO Bible for Photographers
I love this detailed PDF because it gives easy to follow steps to take to help boost your SEO and get you ranked higher in online searches. Normally my eyes would glaze over at SEO talk, even though I knew how important it was to my business. But this book is great – it's packed full of easy-to-understand information and I love that I can open it up, sit down in front of my computer and make step by step changes to help potential clients find me online more easily.
And we have a few favorite magazine recommendations for you too!
Kinfolk Magzine
Kinfolk is such an inspirational magazine.  Each issue is filled to the brim with beautiful photography, inspirational stories, and life.  I have yet to miss a single issue.
Click Magazine
Who wouldn't want to flip through a magazine that has so much photography inspiration, tips and tricks, and amazing stories of other photographers?  At only a year old, this magazine has skyrocketed to the top of its class.
Wired Magazine
Wired is a fantastic magazine for keeping on top of emerging tech trends and the newest innovations. I love all of the infographics and always find something new to explore.
Real Simple
I love Real Simple magazine for it's fun (and easy) DIY project ideas, tips on simplifying and streamlining your life and for the delicious recipes they feature. As a busy mom and photographer, I appreciate all the help I can get in those areas.
For more beautiful coffee table book recommendations, be sure to check out Click Magazine's Holiday Gift Guide in the Nov/Dec issue!